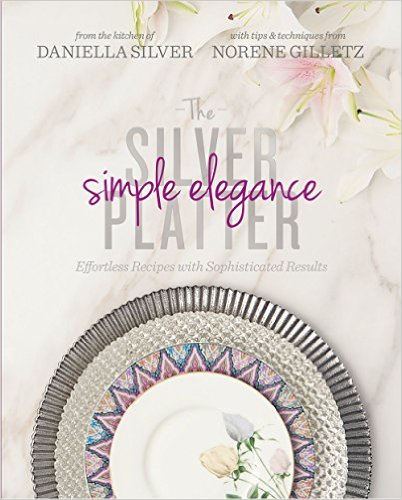 When reviewing a cookbook the very first thing that has to strike me is that the recipes are amazing. Easy enough for a competent (and not so competent) cook to prepare and then, and only then do I look for the word kosher. You see, most any recipe can be kosher-ized, but putting together a book, with great recipes, wonderful easy to read instructions, mouthwatering photographs AND having it be kosher, well, that book is the kind I LOVE to review.
Speaking of loving cookbooks that just happen to be kosher. I have 2, yes 2, that I have been using for the past few weeks and can say to a certainty that they belong on everyone's must have list.
The first, Silver Platter – Simple Elegance: Effortless Recipes with Sophisticated Results, the second in a series, was written by my friend and cook extraordinair Norene Gilletz and her partner in culinary crime Daniella Silver. Lots and lots of recipes that will entice you to try your hand at taking your expertize to the next level. I was impressed with the well written, easy to understand direction and the hints and tricks to make life in the kitchen easier AND more fun, priceless. Norene and Daniella make an awesome writing team and I can hardly wait for their next collaboration.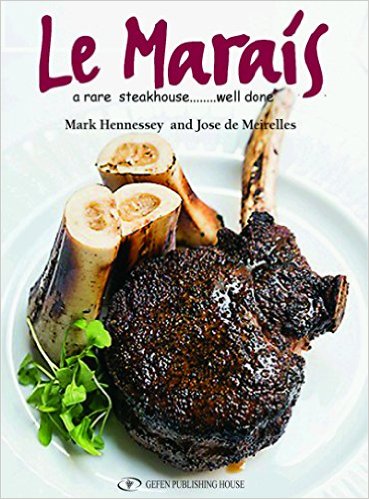 My second must have cookbook is Le Marais: A rare Steakhouse…Well Done by Mark Hennessey and Jose Mirelles. I can hear you all now, a cookbook from a steak house????? Well let me tell you that I'm aware the most of us have cut back on our meat consumption but sometimes (yontif, Shabbos and anytime we want a celebratory meal) meat can and does show up on the menu. Full disclosure here, Le Marais happens to be one of my favorite restaurants and anytime I get the chance to partake of their melt in your mouth entrees (and appetizers and dessserts) you're going to find me at one of their tables.  It was with great delight that I realized that this wasn't just a cookbook of their signature dishes but rather the go to primer for anyone wanting to take their meat and poultry recipes to the next level. Wonderful and helpful information and pictures accompany the recipes and absolutely love that the story of how Le Marais was created and evolved is woven into the narrative of the book. You can purchase the book from all the usual places (as well as directly from the restaurant or on line on their web site lemarais.net)