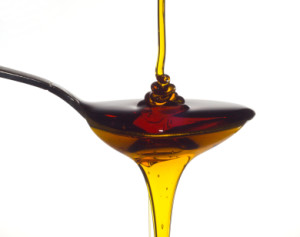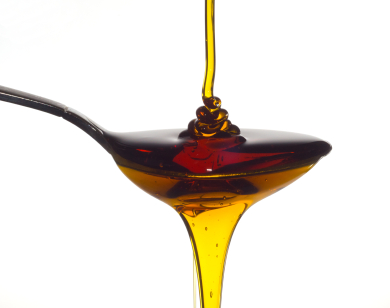 Contrary to popular belief SPRING is maple syrup season, not fall.  Maple syrup is made from the sap of maple trees and they are tapped in the spring, when the sap starts to flow after a long cold winter. The golden liquid we all love to pour over pancakes is expensive but it's worth the splurge as the "table syrup" masquerading as the real stuff is just sugar and water and coloring and never ever tastes anywhere near the real stuff.
Maple syrup is a much better sweetener than refined sugar as it contains minerals and antioxidants. As with all natural products there a several grades of of maple syrup available but they vary greatly, depending on the country and state of origin. In the United States, maple syrup is either grade A or B with the subgroups of A being Light Amber, Medium Amber and Dark Amber.  Group B is just really DARK.
Maple syrup really needs to have a hechcher as some of the refining processes utilize non-kosher additives. Finding it with a hechcher and kosher for Pesach is a golden opportunity to take you ho hum chol chomod recipes to a whole new level. I suggest you try substituting it for brown sugar or honey in any of your recipes for a really wonderful new flavor.
MAPLE CITRUS SALAD
4 cups spring greens
2 grapefruit, peeled and segmented, juices saved
3 stalks celery, sliced
3 green onions, sliced thin
1/3 cup maple syrup
Salt and pepper to taste
1/2 cup olive oil
2 tablespoons toasted pine nuts or salted sunflower seeds
In bowl combine the grapefruit juice, maple syrup, olive oil, salt and pepper. Whisk to combine and set aside Place the greens, celery, green onions and grapefruit pieces in a salad bowl and mix to combine. Drizzle the dressing over the top and sprinkle the pine nuts or sunflower seeds over the top and serve.
MAPLE PECAN SWEET POTATOES
3 pounds of sweet potatoes, peeled and slice about 1 inch thick
4 tablespoons of unsalted butter or margarine, melted
salt and pepper to taste
1/2 teaspoon cumin (or cinnamon if you're making this for Pesach)
3/4 cup maple syrup
2/3 cup chopped pecans
Preheat the oven to 425. In a large roasting pan arrange the sweet potato slices close to each other but not overlapping or touching. Drizzle the melted butter or margarine on top of the sweet potatoes and then sprinkle lightly with salt and pepper. Shake the pan so that the potato pieces are coated. Roast for 20 minutes, flip them and sprinkle the cumin and pecans over the top. Drizzle the maple syrup over the top of the potatoes and cook an additional 25 minutes until golden on the outside. Serves 6 to 8.
MAPLE ALMOND CHICKEN
3 to 4 lbs chicken, cut into parts
3 to 4 tablespoons margarine melted
1 cup maple syrup
1 teaspoon lemon zest
2 teaspoon lemon juice
1 teaspoon kosher salt
Pepper to taste
1/2 cup chopped almonds
Preheat oven to 400. Grease a 9X13 baking dish and place the chicken pieces in the dish. In a bowl combine the margarine, maple syrup, lemon juice and zest, salt and pepper and mix to combine. Pour 3/4 of the mixture over the chicken and bake, uncovered for 50 to 60 minutes, basting with the remaining liquid every 10 to 15 minutes. Flip the chicken half way through the baking and 10 minutes before the chicken is done top with the almonds. You just want them to be warm and start to toast.. Serves 6 to 8.
MAPLE BERRY BAKE
2 loaves, pound cake, cut into 1-inch pieces
4 oz cream cheese, cut into small cubes
1 cup fresh or frozen blueberries, divided
1 cup fresh or frozen raspberries, divided
8 eggs
1 1/2 cups milk
1/4 cup melted butter or margarine
1/4 cup maple syrup
1/2 cup slivered almonds
Maple syrup for serving
Preheat oven to 350. Grease a 9 inch square baking dish. Place the cubes of 1 loaf of pound cake in the pan. Sprinkle cream cheese cubes and half of the berries over the bread. Top with remaining pound cake cubes berries.
In a bowl combine the eggs, milk, maple syrup and butter and whisk to combine. Pour the mixture over the top of the cake and berries. Bake for 30 to 40 minutes or until a toothpick poked in the center comes out clean, 45 to 55 minutes. If the edges start to get too dark cover with foil. To serve, cut into squares and place on individual plates. Sprinkle almonds over the top and serve with additional maple syrup. Serves 8 to 10
This dish can be prepared in the morning and cooked just before serving.