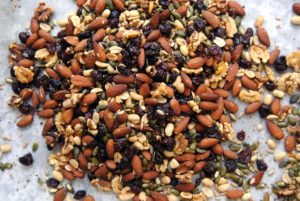 One of the biggest problems I have when it comes to Purim is how I'm going to fill my myriad of Shalot Manot baskets and not have to take a second mortgage out on my house to buy all the stuff it will take to not make them look awkwardly slightly empty because I ran out of "stuff". I rack my brains every year to find the right mix of playful container, yummy goodies and insightful yet humorous greeting to accompany said basket. One year the theme was chocolate, the next muffins and another was s'mores. This year due to time constraints such as "where did it go?" and "I got no time left" I decided to go with wine, Clementines, my very own homemade hammentashen and a couple of really delicious snack mixes.
Shalos Manot (the sending of portions) is the baskets of food given to friend, family and the community on Purim. Jewish law mandates the giving of two different types of "ready to eat foods", to at least one person on Purim hence our need to give them to everyone we've ever met and a few we haven't. Trail mix or granola really fits the bill both expense wise and bulk wise when it comes time to figure out what to pack into the basket along with the fruit, wine or grape juice and candy.
A first-class, satisfying and delicious trail mix usually consists of nice mix of sweet and salty flavored ingredients with a dash of chocolate thrown in for fun. I typically use nuts, cereal, dried fruit and again, chocolate in some form. The following recipes are guaranteed to satisfy the mandate to be generous and give as well as having your friends begging you for the recipes.
TIP: To wrap up your mixes you can use a small plastic sandwich bag and tie it with ribbon or you can put it in a pretty tin or bowl and cover it with plastic wrap.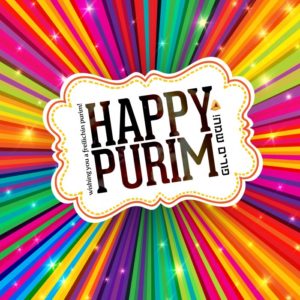 CHERRY AND PECAN GRANOLA (pareve or dairy)
2 cups uncooked old fashioned oats (not 5 minute or instant)
1 1/3 cup dried cherries or cranberries if you don't' have cherries, chopped
2/3 cup chopped pecans
1/4 teaspoon salt
2 tablespoons margarine or butter, melted
1/2 cup honey
Preheat oven to 350 degrees. Line a sided sheet pan with parchment paper. In a large bowl, stir together oats, cherries, pecans and salt. Drizzle with butter and honey and toss thoroughly. Spread the mixture evenly on the parchment in the sheet pan. Bake, stirring every 5 minutes until just golden brown (20 to 25 minutes) cool on cookie sheet and then place in an air tight container. This recipe can be doubled or tripled. Makes 4 cups
ANIMAL CRACKER TRAIL MIX (pareve or dairy depending on the animal crackers)
1 1/3 cup walnut pieces or pecan pieces
2 1/4 cups vanilla animal crackers
2 1/4 cups chocolate or cinnamon animal crackers
vegetable oil spray
1 teaspoon ground cinnamon
3 cups chopped dried apricots and raisins
In a large nonstick saucepan or skillet, dry-roast the walnuts over medium heat for 3 to 4 minutes, or until golden brown, stirring occasionally. Stir in the animal crackers. Remove from the heat. Lightly spray the mixture with vegetable oil spray and then return the mixture to the heat. Sprinkle the cinnamon over the top and continue cooking for about 1 to 2 minutes but no more. Add the dried fruit, mix to combine and remove immediately from the heat. Spread the mixture on a baking sheet with sides and let it cool. Makes approx 8 cups of mix
Modified from The New American Heart Association Cookbook, Seventh Edition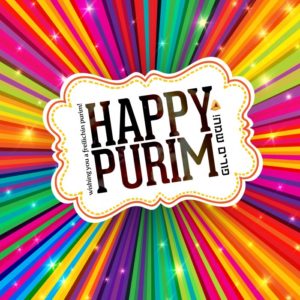 CHOCOLATE NUT MIX (dairy or pareve)
2 cups honey roasted peanuts
1 cup salted, roasted almonds
1 cup salted, roasted cashews
1 1/2 to 2 cup milk or semi sweet chocolate chips
1 cup dried blueberries
1 cup dried cherries
1/2 cup unsweetened, flaked coconut
Combine all ingredients in a large mixing bowl, and mix until combined. Makes approx 7 to 8 cups. Can be doubled or tripled