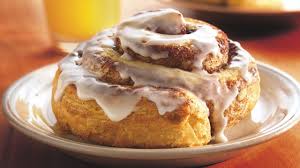 I've been dealing with an illness in my family that has me devoting 24/7 of my energy into making sure that I'm available to everyone but myself.          So in keeping with the philosophy that sell care is necessary before you can care for others the one thing I do for myself is to spend time in the kitchen preparing the dishes that I know will make the rough days just a little bit easier for everyone to get through, in other words, comfort food. I'm happy to say, there seems to be light at the end of the tunnel that, g-d willing, isn't another train traveling at warp speed.
I made these yeasty bread-ish recipes from sites I love to browse and I'm convinced that the following recipes are, in part, responsible for nourishing that part of my family that traditional medicine doesn't address because, seriously, you can't prescribe love. You can, however, use it as an ingredient in everything you make.
FIG CHALLAH
Modified from the Smitten Kitchen Cookbook
2 1/4 teaspoon active dry yeast
1/4 cup plus 1 teaspoon honey
2/3 cup warm water
1/3 cup oil
2 large eggs
1 1/2 teaspoons table salt
4 cups purpose flour
Fig Filling
1 cup (5 1/2 ounces) stemmed and roughly chopped dried figs
1/8 teaspoon freshly grated orange zest, or more as desired
1/2 cup water
1/4 cup orange juice
1/8 teaspoon salt
Few grinds black pepper
Egg wash
1 large egg
Coarse or flaky sea salt, for sprinkling
To make dough: Whisk the yeast and 1 teaspoon honey into warm water, and let it stand for a few minutes, until foamy. In a large mixer bowl, combine the yeast mixture with remaining honey, 1/3 cup oil, and eggs. Add the salt and flour, and mix until dough begins to hold together. Switch to a dough hook, and run at low speed for 5 to 8 minutes. Transfer the dough to an oil coated bowl (you can let it rise in the mixing bowl but remove the dough, oil the bowl and return the dough) cover with plastic wrap, and set aside for 1 hour, or until almost doubled in size.
While it's rising make the fig paste: In a small saucepan, combine the figs, zest, water, juice, salt, and a few grinds of black pepper. Bring to a simmer and cook, stirring occasionally, until the figs are soft and tender, about 10 minutes. Season with salt and pepper to taste. Remove from heat, and let cool to lukewarm. Place the mixture in a food processor (or you can use an immersion blender) and process until it's a smooth paste. Set aside to cool.
After your dough has risen, turn it out onto a floured counter and divide it in half. Roll the first half of the dough into a wide rectangle. Spread half the fig filling evenly over the dough, stopping short of the edge. Roll the dough into a long, tight log, trapping the filling within. Then gently stretch the log as wide as feels comfortable (and divide it in half) Repeat with remaining dough and fig filling. Cut each log in half lengthwise and roll until the edges are sealed. You can either make a 4 braided long or circular challah. Place the challah on a parchment cover baking sheet. Brush with 1/2 the beaten egg. Let the challah rise for 45 minutes and brush with the remaining egg. Sprinkle with a little salt. Preheat oven to 375 and when it's reached 375 bake for 35 to 45 minutes. Cool on a rack. Makes 1 loaf (it can be made into 2 smaller loaves)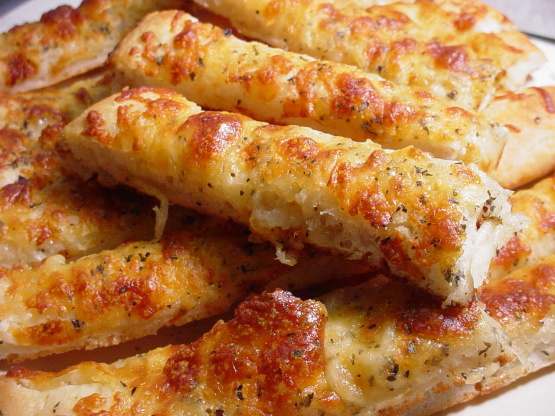 HOMEMADE GARLIC CHEESE BREADSTICKS
Modified from Grandbaby-Cakes.com
2 cups flour
1 1/2 teaspoon garlic salt
1 teaspoon sugar
11/2 teaspoon dry active yeast
3/4 to 1 cup lukewarm water
1 tablespoon olive oil
4 tablespoons salted butter
1 teaspoon garlic powder
1 teaspoon Italian seasoning
2 cups shredded mozzarella cheese
1 tablespoon parmesan cheese
Marinara sauce for dipping
In a bowl of an electric mixer combine the flour, garlic salt, sugar, yeast. Mix to combine and the while and slowly add in water while the mixer is running. Mix until you have a soft dough. Remove the dough from the bowl, oil the bowl and return the dough to the bowl. Cover and let rise for 1 hour.
Preheat oven to 425 degrees.
Grease a baking sheet and roll the dough out into a rectangle. In a microwaveable bowl combine the butter, garlic powder and Italian seasoning and microwave until melted. Whisk to combine then spread the mixture over the top of the dough. Sprinkle the cheesed over the top.
Bake for 15-17 minutes or until dough has browned and cheese is melted, bubbly and golden.
Remove from oven, let sit for 3 to 4 minutes to set up then cut in half and then into sticks and serve with sauce. Makes 16 to 18 breadsticks depending on how you cut it.
FAST AND SIMPLE NO YEAST CINNAMON ROLLS
Modified from Sugarspunrun.com
2 cups flour
3 Tablespoons sugar
1 Tablespoon baking powder
1 teaspoon salt
5 tablespoons butter + 2 tablespoon for greasing a pan
3/4 cup milk
Filling
2/3 cup brown sugar
3 Tablespoons flour
2 teaspoons cinnamon
4 tablespoons butter melted
1 teaspoon vanilla extract
1/2 cup chopped pecans
Icing*
2 oz cream cheese softened (115g)
1 Tablespoon butter softened (57g)
1 teaspoon vanilla
1 1/4 cups powdered sugar
1 Tablespoon milk
Preheat oven to 375. In a bowl of a food processor combine the flour, sugar, baking powder and salt. Pulse to combine.  Add the butter and pulse a few time until the mixture looks like small pebbles. Add the milk and mix until combined and it forms a dough, it will be sticky.
Flour a surface and roll the dough in the flour until it forms a ball. Generously sprinkle flour on the top of the ball of dough and place a large piece of wax paper on top. Roll into approx.. a 10X12  rectangle
In a bowl combine the brown sugar, nuts, flour and cinnamon. Mix to combine then add the remaining butter and vanilla to make a paste like mixture. Spread the filling over the rectangle of dough, leaving about 1/4" at the edges. Roll the dough (starting at the longer edge) don't roll too tightly. Press the edge onto the roll to seal it.  Keep the edge on the bottom of the roll. (you can freeze the log at this point if you want to cook it later)
Cut the log into 1 to 1 1/4 inch slices (8 to 9 pieces). Pour the melted butter into a 9X9 baking pan. Remove from oven. Place your cinnamon rolls in baking dish (not touching, they spread), Bake for 25 to 30 minutes ( they should be lightly brown around edges). Remove from oven and let cool for 15 to 20 minutes before frosting.
Frosting
In the bowl of a food processor combine the cream cheese and butter and vanilla. While the mixing gradually add the sugar, and milk, scraping the sides as needed. Set frosting aside until the rolls are done and cooled. When cinnamon rolls are cooled frost with frosting