---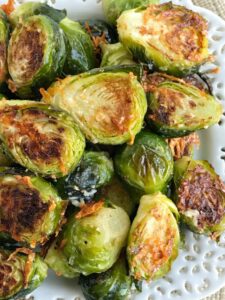 If you think that the incidences of gluten allergies and intolerance are on the rise you would absolutely be correct.   At least once a day I get a request for gluten free recipes or an earnest request to help me convert a family favorite into the gluten free equivalent
Wheat proteins have been known to trigger disorders such as coeliac disease or wheat allergies. It is estimated that Approximately 1 to 1.5% of the world population suffers from some form of wheat sensitivity or allergy. The reason for the recent uptick is unclear but being studied as major research centers around the globe. Some speculate the newer wheat varieties contain more immunoreactivity proteins which is causing heretofore unknown wheat related reaction.
The following recipes are 2 of my favorites, ones that I serve friends who cannot tolerate any gluten. They absolutely do not have any gluten – nada, none, zippo – so they're great for anyone avoiding gluten, has Celiac or a wheat allergy …or you have discerning taste buds and want something delicious that just happens to be gluten free, period.
HONEY PISTACHIO BRUSSEL SPROUTS
2 lbs. Brussels sprouts ( ends off, cut in half)
1 cup water
11/2 cups vegetable or chicken broth
1/4 cup honey
1 cup pistachios
3 tablespoons oil
1/2 cup liquid from the roasted Brussels sprouts
Salt and pepper to taste
1/4 teaspoon onion powder
Preheat oven to 375. Place the Brussels sprouts in a roasting pan with sides.  Pour the water and broth over Brussels sprouts, and then drizzle the honey over the top. Mix to coat and combine. Roast for 30 minutes stirring and basting every 10 minutes. Remove Brussels sprouts from oven and drain saving 1/3 cup of the liquid. Place the Brussel sprouts in a serving bowl and keep them warm.
In a bowl of a food processor or blender combine the oil, reserved Brussel Sprout liquid, 2/3 cup of the pistachios and onion powder and process until smooth. Season with salt and pepper to taste. Pour the sauce over the Brussels sprouts, toss to coat and sprinkle with the remaining pistachios over the top and serve. Serves 6 to 8
QUINOA GUMBOISH SOUP
6 large tomatoes, chopped with juices reserved
2 tablespoons tomato paste
1 lb. button mushrooms, sliced
1½ to 2 lbs. salami or Kosher Italian "sausage" (I use Jack's Gourmet) in bite size pieces
1 1/2 onions, diced
1 red bell pepper, diced
1 green bell pepper, diced
2 stalks celery, chopped
1 to 1 1/2 tablespoons minced garlic
1 tablespoon sugar
2 tablespoons olive oil
3 to 4 cups chicken or vegetable broth
1 tablespoon basil
1 tablespoon oregano
1 teaspoon marjoram
2 bay leaves
Salt and pepper to taste
2 cups cooked quinoa
Heat olive oil in a large stock pot. Add the sausage and cook until it starts to brown. Add the sugar, mushrooms, celery, onions, and peppers and cook, stirring constantly 4 to 5 minutes. Add garlic and tomato paste and cook, stirring constantly, for 2 minutes. Add the chopped tomatoes and juices, chicken broth, oregano, basil, marjoram and bay leaves. Bring the mixture to a boil, then cover and reduce to a simmer. Cook for 25 to 30 minutes. Remove the bay leaves before serving. Place a 1/4 cup of quinoa in the bottom of each bowl and spoon the soup over the top. Serves 8.
© Eileen Goltz gluten 21