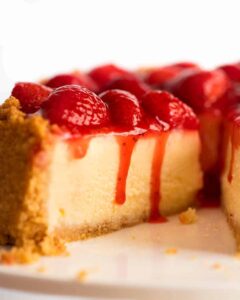 Seriously, this was my cell phone so far this week:
RING RING…..
"Hello, Hanukkah Hotline, what is your emergency"? "You say your kids won't touch the low-fat jicama/banana tarragon and dragon fruit infused latkes you made? Well, kudos's for creativity but I gotta go with them on this one, I would not eat them either".
RING RING…..
"Hello, Hanukkah Hotline, what's your emergency"? "What is the REAL way to spell Hanukkah? Sorry sir, I don't have an answer yet, and we're still waiting for the Supreme Court to get back to us on that." (what, too soon?)
RING RING….
"Hello, Hanukkah Hotline, what's your emergency"? "You say, your entire family is lactose intolerant and holding the menorah hostage until you make mac & cheese and kugel and cheese cake that tastes like the really thing but won't create a stamped for the bathroom and a gas cloud that will cover the eastern seaboard? Ok, I got this, I'm a professional and trained for this type of emergency".
There are a lot of really good "faux" dairy products in the market place these days. Fake sour cream, fake cream cheese, more nut and plant based "milk" than you can imagine. While most are pretty good, I tend to try and create recipes that don't use the faux but taste is almost as good as the real thing. The key to Hanukkah/Chanukkah/Hanukah culinary success is finding the right recipes and techniques that will let the faux become fabulous.
NO CHEESE MAC AND CHEESE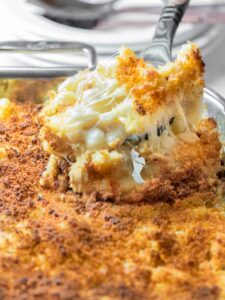 1/2 cup margarine
1 small onion, minced
2 stalks celery, chopped fine
2 teaspoons minced garlic
6 tablespoon flour
3, 14oz cans full fat, unsweetened coconut milk (or 5 cups almond, soy or macadamia "milk")
1 cup vegetable broth
3 tablespoons Dijon mustard
2/3 cup nutritional yeast (optional, not everyone likes it but I do)
1 1/2 teaspoon paprika
1 1/2 teaspoon salt
1 1/2 teaspoon ground pepper
1 1/2 bow tie, corkscrew or elbow pasta, cooked according to the package directions and drained
1 1/2 cup breadcrumbs
2 tablespoons margarine, melted
Preheat oven to 375. Grease a 9X13 baking pan and set it aside. Mix the breadcrumbs with the melted margarine and set aside
In a large sauce pan saute the onion, garlic and celery in the margarine. When they start to wilt add the flour and whisk to combine. Cook for 1 minute then add all 3 cans of the coconut milk and vegetable stock. Whisk to combine and continue whisking until the mixture starts to bubble. At this point the mixture will start to thicken. Add the mustard, yeast, paprika, salt and pepper and whisk to combine. Add the cooked macaroni to the sauce and gently mix to combine the pasta with the sauce. Spoon the mixture into the prepared pan.  Sprinkle the prepared breadcrumbs over the top and bake for 20 to 30 minutes until the mixture is bubbly and the crust is golden. Serves 4 to 6.
NO CHEESE CHEESECAKE
24 oz faux cream cheese (Tofutti or Kite Hill)
2 cups faux yogurt, such as coconut milk, almond, soy, or cashew yogurt
1 tablespoon vanilla
1 tablespoon fresh lemon juice
Zest of 1 lemon
4 teaspoons cornstarch
2/3 cup sugar
CRUST:
1 1/2 cup graham cracker crumbs
1/2 cup brown sugar
5 tablespoons melted no dairy margarine
Preheat oven to 350. In a bowl combine the graham cracker crumbs, brown sugar and melted butter. Mix to combine. Press the mixture into the bottom and up the sides of a 10 inch spring form pan. Set the pan aside.
In the bowl of an electric mixer or food processor combine the faux cream cheese, faux sour cream, sugar, vanilla, lemon juice, lemon zest and corn starch. Beat to combined and smooth. Do not over mix. Spoon the filling into the crust. Place a bowl of water in the oven on the lower shelf. Place the cookie sheet with the cheesecake on the middle shelf.   Bake 30 minutes (do not peek, it will cause the cheese cake to fall). Turn off the heat and then leave the cheese cake in the oven for 10 minutes then remove it and let cool on a rack for 30 minutes before putting it in the refrigerator for at least 8 to 12 hours before you serve it. It needs to chill and set before you can cut it. Serves 8 to 12 depending on how you cut the slices.
Optional ideas
Omit the vanilla, lemon juice and zest and substitute almond extract and 1 cup of nondairy chocolate chips
Fold in 1 cup of raspberries before pouring the batter into the crust and top with a fresh raspberries or a raspberry sauce
Top with a strawberry glaze and chocolate covered strawberries
© Eileen Goltz faux 20