So I did a bit of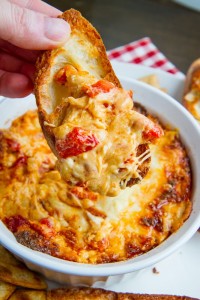 not so scientific research into Jews and football and what I discovered is that while there are lots of Jewish owners of teams and several coaches of renown the actual player/members of the teams (Major and Minor) are not so much members of the tribe. HOWEVER, the good news for us is that when it comes to watching football and fantasy football there is WAY WAY WAY more than a minyan out there cheering their favorite team to victory.
FULL DISCLOSURE; I'm so not among those football fans that must watch every second of every quarter (there are quarters right) I'd rather be in the kitchen listening to the armchair quarterbacks discuss exactly what they'd do differently if they only A. had a chance to talk to the coach and tell him what he's doing wrong B. didn't have a bad back, knee, or dare I say it, attitude about exercise or C. (and this is my favorite) had actually played football at some point in their lives. My football expertise is in feeding the rampaging hoard of 15th string players at halftime.
I usually default to dips, chips, and sandwiches. Guacamole, baked spinach and even onion and sour Cream make an occasional appearance but trust me when I tell you that the following recipes for dips, both sweet and savory are a guaranteed to raise the cry of TOUCHDOWN every time you serve them
SPICY CHEESE AND CORN DIP (dairy or pareve)
2 cans canned corn, drained (you can use 2 cups fresh if available)
1 plus 1/4 cup shredded Cheddar cheese
1/4 cup mayonnaise
1/4 cup sour cream (you can use pareve sour cream)
3 to 4 green onions, sliced thin
1/4 to 1/2 teaspoon chili powder
Salt and pepper to taste
Corn, potato or pita chips, for dipping
Preheat oven to 375. In an ovenproof bowl, combine the corn, 1 cup cheddar, mayonnaise, sour cream, chili powder and green onions. Season with salt and pepper to taste. Bake for 6 to 7 minutes then sprinkle the remaining 1/4 cup cheddar cheese over the top. Bake an additional 5 to 7 minutes until the cheese on the top melts and is bubbly. Serve immediately chips. Serves 8 as a snack
My file source unknown
WINNERS CIRCLE DIP (dairy)
10 to 12 bread dough rolls (DEFROSTED BUT NOT RISEN) (you can also use your favorite baking powder biscuit recipe instead of a yeast dough)
Olive oil
2/3 cup plus extra Parmesan
2 cup shredded Mozzarella
1 1/2 cup ricotta cheese
1 cup frozen spinach or kale, defrosted and chopped
1 red bell pepper, seeded and chopped fine
1/4 cup mayonnaise
2 teaspoon garlic powder
1 teaspoon salt
1 1/2 teaspoons dried oregano
Red pepper flakes, for garnish
Preheat oven to 350. Grease a 12 inch spring form pan. Cut the balls in half and place the dough balls around the outside edge of the pan, touching, each other. Brush the top of the dough with olive oil and then sprinkle generously with extra Parmesan (not part of the parmesan from the recipe). Allow the dough to rise for at least 20 minutes but no more than 45 minutes.
.
In a bowl, combine the mozzarella, ricotta, spinach, Parmesan, red pepper, mayonnaise, garlic powder, and salt and mix until combined. Spoon the mixture into center of the dough and spread so that it touches the dough. Sprinkle the top of the dip with the red pepper flakes. Bake until the dip is bubbly and the bread is lightly golden 20 to 25 minutes. To serve, let set for 5 minutes then remove the spring form ring. Place on a cake plate/stand and serve. Serves 6 to 8
My file, source unknown
ONION AND BAKED CHEESE DIP (dairy)
This recipe was created by Lidey Heuck (I modified it slightly). She is Ina Garten's assistant and it is amazing!.
2 tablespoons unsalted butter
1 lb. yellow onions (3 small), ends trimmed, peeled, and thinly sliced
1 tsp. fresh thyme
1 tsp. sherry or cider vinegar
Kosher salt
2 teaspoons fig jam (or 6 dried figs pureed in a food processor with 1 tablespoon of hot water)
12 oz. plain creamy goat cheese (you can use brie but it does get runny)
Olive oil
Freshly ground black pepper
Thyme leaves, for serving
Preheat the oven to 375. Heat the butter in a large pot or sauté pan over medium heat. Add onions and cover for 10 minutes to let them steam. Remove lid and add minced thyme. Continue to cook over medium-low heat for 25 minutes, stirring and scraping the bottom of pan occasionally, until onions are deep brown and caramelized. Add vinegar and salt and cook for one minute, scraping any brown bits from the bottom of pan. Off the heat, add fig jam and stir until incorporated.
Slice goat cheese logs into 1/2-inch rounds. (For clean slices, run your knife through hot water and dry between slices.)
Line bottom of small, ovenproof sauté pan or baking dish with 1/3 of the onions. Layer half of the goat cheese slices on top, sprinkle generously with salt and pepper, and then cover with another 1/3 of the onions. Cover with the rest of the goat cheese slices, then the remaining onions. Drizzle olive oil lightly over top layer of cheese and onions, then sprinkle generously with salt and pepper. Bake for 25 to 30 minutes, until cheese is warmed through and just beginning to brown at the edges. Sprinkle with thyme leaves and serve hot with slices of baguette or crackers.
STRAWBERRY CHEESECAKE DIP (dairy or pareve)
8 oz. cream cheese (1 package) (pareve cream cheese)
2/3 cup powdered sugar
1/2 cup sour cream (or pareve sour cream)
Pinch of salt
2 1/2 cups strawberries, pureed, plus 1/2 cup chopped strawberries
3/4 cup whipping cream (pareve whipped topping, whipped)
Graham crackers, for serving
Strawberries,
Bananas
Marshmallows
Skinny pretzel sticks
In the bowl of an electric mixer combine the cream cheese, powdered sugar, sour cream, and salt until combined and fluffy. Fold in strawberry puree and pour into a mixing bowl. Set aside. In another bowl for the electric mixer beat the whipping cream until it has stiff peaks (about 3 minutes). Fold the whipped cream into the cream cheese mixture. Cover and refrigerate for at least 1 hour before serving. Serve with strawberries, marshmallows banana slices and graham cracker pieces. Use the pretzel sticks to dip the fruit and marshmallows Serves 8 to 10.
Recipe from my mom Anita Weinfield
© Eileen Goltz dips 16