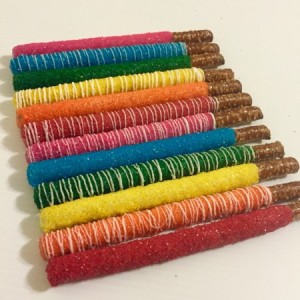 Looking for a great pareve treat to include in your Purim treat baskets? Head over to A Pretty Pretzel
www.aprettypretzel.com and include these amazing and delicious snacks. Great for kids, adults and everyone in-between.
Lots of colors, shapes and price point is great! Did I mention that they're delicious and you can get them coated in chocolate? Fresh and unique. Perfect for everyone.