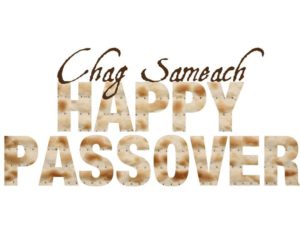 At some point during Pesach preparations we've all tried to convert a main stream recipe into a Pesach one only to discover that we don't have a clue as to what to substitute for a chometz ingredient. This panic moment is why I started compiling my LIST OF PESACH SUBSTITUTES. I've added some great new substitutions this year (as well as some really cool cooking hacks) So, enjoy and share this list with all your friend who are starting the cooking and cleaning and then cooking some more. If anyone has other substitutions that you would like to share please contact me at konfidentiallykosher@gmail.com
Simple conversion to metrics chart:
1 teaspoon = 5 milliliters
1 lb = .45 kilograms
1 tablespoon = 15 milliliters
1 cup = .24 liters
1 oz = 28 grams
ITEMS THAT DON'T REQUIRE SPECIAL CERTIFICATION FOR PESACH
(Primary source OU web site)
Baking Soda — OU-certified baking soda is permissible without special KLP certification.
Cocoa Powder — Hershey's OU-certified, regular (not dark) cocoa powder does not need a special Pesach certification.
Coffee — Unflavored, ground coffee that has a certification year-round is acceptable for Passover without special certification. Folger's and Taster's Choice Instant coffee are acceptable without special Passover certification. Folger's Decaffeinated Instant coffee is also acceptable without special certification. All other brands and flavors require special certification.
Eggs- including pasteurized eggs, do not require a Passover certification.
Frozen Fruit — Unsweetened whole frozen fruit, without any other ingredients, does not require special certification.
Juice Concentrate — OU-supervised unsweetened orange and grapefruit juice concentrate may be used without special Passover certification. Bottled juices, on the other hand, require a Passover certification.
Milk — Milk does not require a special certification (nor a regular certification year-round). However, since milk contains added vitamins, which have a slight chametz risk, it is recommended to purchase your milk before Pesach.
Nuts — Whole or chopped raw nuts, without preservatives or additives such as BHT or BHA, do not require a special KLP certification. HOWEVER Pecans do require certification.
Olive Oil — all extra virgin olive oils are Kosher for Passover, as long as they have certification.
Raisins — OU-certified raisins are kosher year round, including on Passover, without special certification.
Salt — Non-iodized salt does not require special Passover certification, nor does sea salt. Regular, iodized table salt does require certification.
Sugar — all white, granulated sugar is acceptable for Passover without special certification. Powdered sugar and brown sugar, on the other hand, do require certification. (During the rest of the year, brown sugar and powdered sugar — like white sugar — can be purchased without certification.)
Tea Bags — Black, white and green regular tea bags (not flavored and not decaffeinated) are acceptable for Pesach without special supervision. In addition, all Lipton unflavored decaffeinated tea bags are acceptable without special supervision.
Water — all unflavored bottled water, seltzer and sparkling water is Kosher for Passover, even without any certification.
SUBSTITUTIONS
1 oz. baking chocolate (unsweetened chocolate) = 3 tablespoon unsweetened cocoa powder plus 1 tablespoon oil or melted margarine
16 oz. semi-sweet chocolate = 6 tablespoon unsweetened cocoa powder plus 1/4 cup oil and 7 tablespoon granulated sugar
14 oz. sweet chocolate (German-type) = 3 tablespoon unsweetened cocoa powder plus 2 2/3 tablespoon oil and 4 1/2 tablespoon granulated sugar
1 cup confectioners' sugar = 1 cup granulated sugar minus 1 tablespoon sugar plus 1 tablespoon potato starch pulsed in a food processor or blender
1 cup sour milk or buttermilk for dairy baking = 1 tablespoon lemon juice in a 1 cup measure, then fill to 1 cup with Passover nondairy creamer. Stir and steep 5 minutes
Butter in baking or cooking use pareve Passover margarine in equal amounts. Use a bit less salt
1 cup honey = 1 1/4 cups granulated sugar plus 1/4 cup water
Molasses
1 cup molasses =1 cup honey (and vice versa) now that the flavor will be different.
1 cup corn syrup = 1 1/4 cups granulated sugar plus 1/3 cup water, boiled until syrupy
1 cup vanilla sugar = 1 cup granulated sugar with 1 split vanilla bean left for at least 24 hours in a tightly covered jar
1cup marshmallow cream/ 2.5 ounces =8 large marshmallows or 1 cup miniature marshmallows
1 cup of flour, substitute 5/8 cup matzo cake meal or potato starch, or a combination sifted together
Flour use equal amounts Pereg Banana Flour or Pereg Coconut Flour
1 tablespoon flour = 1/2 tablespoon potato starch
1 cup corn starch = 7/8 cup potato starch
1 teaspoon cream of tarter= 1 1/2 teaspoon lemon juice or 1 1/2 teaspoon vinegar
1 cup graham cracker crumbs = 1 cup ground cookies or soup nuts plus 1 teaspoon cinnamon
1 cup bread crumbs = 1 cup matzo meal
1 cup matzo meal = 3 matzoth ground in a food processor
1 cup matzoth cake meal = 1 cup plus 2 tablespoon matzo meal finely ground in a blender or food processor and sifted
3 crumbled matzo = 2 cups matzo farfel
1 cup (8 oz.) cream cheese = 1 cup cottage cheese pureed with 1/2 stick butter or margarine
Chicken fat or gribenes = 2 caramelized onions, Saute 2 sliced onions in 2 tablespoon oil and 2 tablespoons sugar. Cook until the onions are soft. Puree the onions once they are golden.
1 cup milk (for baking) = 1 cup water plus 2 tablespoon margarine, or 1/2 cup fruit juice plus 1/2 cup water
1 1/4 cup sweetened condensed milk =1 cup instant nonfat dry milk, 2/3 cup sugar, 1/3 cup boiling water and 3 tablespoons margarine. Blend all the ingredients until smooth. To thicken, let set in the refrigerator for 24 hours.
1 cup wine= 13 tablespoons water, 3 tablespoons lemon juice and 1 tablespoon sugar. Mix together and let set for 10 minutes.
For frying: Instead of chicken fat, use combination of olive oil or vegetable oil and 1 to 2 tablespoons pareve Passover margarine.
Eggs: Passover egg substitutes don't work quite as well as the chometz egg substitutes. For kugels, matzo balls, fried matzo and some cakes the recipes will probably be ok. However, if you want to avoid them (and I do) you can add one extra egg white and 1/2 teaspoon of vegetable oil for each yolk eliminated when baking. Use only egg whites as the dipping to coat and fry meats.
Italian Seasoning= 1/4 teaspoon EACH dried oregano leaves, dried marjoram leaves and dried basil leaves plus 1/8 teaspoon rubbed dried sage. This can be substituted for 1 1/2 teaspoons Italian seasoning.
Curry Powder= 2 tablespoons ground coriander, 1 tablespoon black pepper, 2 tablespoons red pepper, 2 tablespoons turmeric, 2 tablespoons ground ginger. Makes 2/3 cup.
Pancake syrup=use fruit jelly, not jam and add a little water to thin. I always like to combine the jelly and water in a microwave safe bowl and heat it gently before I serve it.
Seasoned Rice Wine Vinegar= 3 tablespoons white vinegar, 1 tablespoon white wine, 1 tablespoon sugar, 1/2 teaspoon salt. Mix to combine. Makes 1/4 cup
Rice vinegar 3 tablespoons lime juice plus 2 teaspoons sugar
Cider vinegar 2 tablespoons lemon juice plus 1 tablespoon orange
Flavored Vinegar= lemon juice in cooking or salad, grapefruit juice in salads, wine in marinades.
Water Chestnuts- substitute raw jicama
Orange liqueur =substitute an equal amount of frozen orange juice concentrate
You can mince the tops of green onions and use them in recipes that call for chives or use celery tops instead of parsley (who are we kidding, we always have parsley during Pesach)
SOY SAUCE SUBSTITUTE
This soy sauce substitute doesn't taste exactly like the real thing, but it makes a flavorful alternative for Pesach stir fry.
2 tablespoons beef broth
1 tablespoon red wine vinegar
1 teaspoon balsamic vinegar
1 tablespoon brown sugar
1 teaspoon oil
1/8 teaspoon garlic powder
black pepper to taste
1/4 cup boiling water
Combine all the ingredients. At this point, you can either a) use the sauce as is, leaving for an hour to give the flavors a chance to blend, or b) for a thicker, richer sauce, boil the liquid until it is reduced by half, about 3 tablespoons. Store in a sealed container in the refrigerator. Makes 2/3 cup. Use the sauce within 3 – 4 days.
PASSOVER TERIYAKI SUBSTITUTE
1/4 cup soy sauce substitute
1 cup water
1/2 teaspoon ground ginger
1/4 teaspoon garlic powder
5 tablespoons packed brown sugar
2 tablespoon honey
2 tablespoons potato starch
1/4 cup cold water
In a small saucepan combine all the ingredients EXCEPT the potato starch and water. Whisk to combine. Gently start to heat the mixture. In a separate bowl whisk together the potato starch water until smooth. Immediately whisk the mixture into the warming liquid and continue stirring and cooking just until the mixture starts to thicken, slightly. Immediately remove from heat and cool. Store, covered, in the refrigerator.
CASHEW SOUR CREAM
It's creamy and you can use it in any recipe that calls for sour cream. It refrigerates well.
1 cup raw cashews (must not be roasted or salted)
1/4 teaspoon salt
1-2 teaspoon apple cider vinegar
1 small lemon, juice
Cover cashews with water and soak for a few hours, or overnight. Pour off all water, and place nuts in food processor. Add 1/4 cup cold water, salt, vinegar and lemon juice. Puree for 3-4 minutes or until completely smooth and creamy in consistency. Use in any recipe that calls for sour cream. Refrigerate in an airtight container for up to a week. Makes 1 cup.
1 egg= 1 ½ tablespoons water, 1 ½ tablespoons oil, 1/2 teaspoon potato starch 1/2 teaspoon  baking soda. It works well for up to 2 eggs.
You can also try 1/4 cup of applesauce = 1 egg but only for some of the egg in a recipe.
CORN SYRUP SUBSTITUTE
2 cups white sugar
34 cup water
1/4 teaspoon cream of tartar
1 dash salt
Combine all ingredients in a heavy, large pan.Stir and bring to a boil.Reduce heat to a simmer and put cover on it for 3 minutes to get sugar crystals off the sides of the pan. Uncover and cook until it reaches soft ball stage.stir often.Cool syrup and store in a covered container at room temperature.
OYSTER SAUCE SUBSTITUTE (great with fish).
1 mushroom/vegetable bouillon cube (or 1 tablespoon of the powdered stuff)
1/2 cup boiling water
1 tablespoon sugar
1 teaspoon potato starch
1 teaspoon cold water
In a sauce pan combine the bouillon, sugar and boiling water. Boil for 2 to 3 minutes. While it's boiling, in a cup combine the potato starch and cold water,mix to combine and add mixture to the boiling broth.  Simmer, whisking constantly until the mixture thickens.
Chili sauce 1 cup = 1 cup tomato sauce, 1/4 cup brown sugar, 2 tablespoon vinegar, 1/4 teaspoon cinnamon, dash of ground cloves and dash of allspice
PESACH SWEETENED CONDENSED MILK SUBSTITUTE
1:1 substitution in any recipe calling for sweetened condensed milk.
Can be easily doubled or tripled but may need additional simmer time.
1 (11oz) container Coconut Milk
1 cup powdered sugar
1 Pinch of Salt
1/4 teaspoon Vanilla extract (optional)
In a small/medium size bring the coconut milk and bring to a boil.
Allow to boil for 5 minutes, whisking continuously. Reduce to a simmer and add in the powdered sugar. Whisk until the sugar is fully dissolved. Add in your salt and vanilla (if using) and allow to simmer until the mixture has reduced by half, about 30-40 minutes.Cool and it can be used immediately or stored in an airtight container for up to 5 days in the refrigerator.
PAREVE "ICE CREAM"
(you can double or triple this but make it in batches)
3 very ripe bananas
peel the bananas, cut into pieces, place them in a re sealable plastic bag  and freeze them. When the bananas are frozen hard toss them into a food processor and process until it looks like soft serve ice cream. You can eat it immediately or add some of the additions below. If you are adding stuff, you'll need to freeze it for at least 45 more minutes before serving.
If the banana mixture is too thick you can add a little coconut or almond milk.
Use 3 bananas. Add 1/4 tsp pure vanilla extract, pinch salt, and 3 tbsp cocoa powder. Add 2 tbsp peanut butter for a Reeses peanut butter cup!
Very Berry: Make the original recipe below, adding 1 cup frozen berries of choice and 1/8 tsp pure vanilla extract.
Coffee: Use 2 bananas and a pinch salt. Add 1/2 tsp instant coffee granules, 1/8 tsp pure vanilla extract, and optional shake of cinnamon and handful chocolate chips.
Pina Colada: Make the original recipe below, using 1/4 cup canned coconut milk as your milk of choice. Blend in 1/2 cup frozen pineapple. Stir in shredded coconut if desired.
Vanilla Bean: Use 3 bananas and a pinch of salt. Add 1/2 tsp vanilla bean paste.
WINE HACK: It's not unusual to have leftover wine after the Seders. Get some plastic ice cube trays and pour the remnants of the bottles into the trays and freeze them. Then, when it's frozen you can store the cubes in a reseal able plastic bag and use the cube-ettes to flavor soups, stews, stocks and any other dish at any time of the year.
STRAWBERRY HACK: Pull up the leaves so they're not laying against the berry. Using a drinking straw, starting at the bottom of the berry push the straw through the fruit and the stem and leaves with come out.
AVOCADO HACK: Look at the small little round stem attached to the top of the avocado. If its hard to remove, it's not ripe, if it's easy to remove it's good to go and if its gone and dark brown around where it was, it's probably over ripe and have brown areas inside.
TOO MUCH SALT HACK: If you're cooking a soup and it's too salty, just peel and slice 2 potatoes into quarters and put them in the soup. The will absorb some of the salt. No potatoes? Make matzo balls without salt and add them to the soup. Even if you don't serve them with the soup they will absorb some of the salt.
BROWN SUGAR HACK: Add 2 or 3 marshmallows the container or bag of brown sugar to keep it soft
ONION HACK: Freeze the onions for 15 minutes beforehand you chop them. However, this is only good if you're cooking the onions because they will be a bit soggy when they thaw.
HARD BOILED EGG HACK: Cook your eggs and store them in the refrigerator for 3 to 5 days before you need to peel them and serve them. They are so much easier to peal when they are cold. You can crack them, pour hot water over them then peel. The shell comes right off.
GOLDEN EGG HACK: For a really COOL looking hardboiled egg shake your eggs very vigorously for about 3 minutes and then boil them The egg comes out totally yellow!.
POTATO HACK: To keep potatoes from sprouting buds, place an apple in the bag with them and keep them in a cool dark space.
SQUASH HACK: Use an ice cream scoop to remove seeds from squash. The edges are much sharper than a regular spoon.
COFFEE HACK: Pour left over coffee into a plastic ice cube tray and freeze it. When you make coffee and want to cool it but don't want to dilute it pop in a cube and voila, great coffee at the perfect temperature.
© Eileen Goltz Pesach substitutes 17